Tips For Designing a Rustic Garden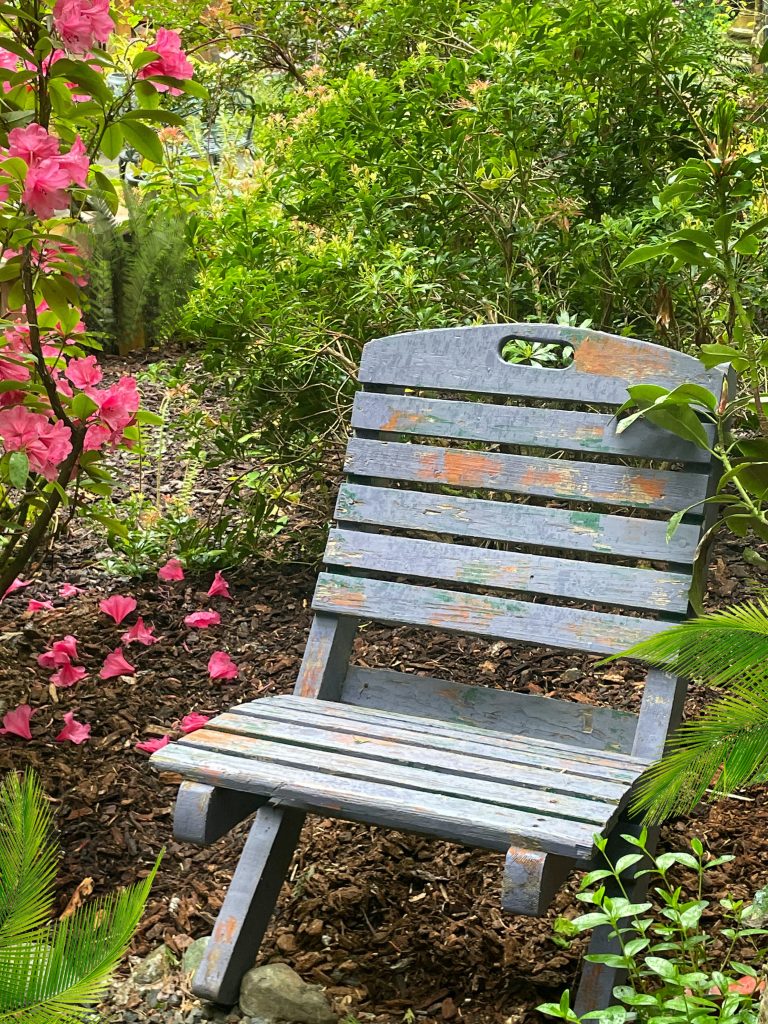 So you have some old garden urns and vases hanging around and you can't decide what to do with them. Break them up? Toss those terra cotta containers out with the weekend trash?
Or should you create a whole new garden?
Let's face it, when it comes to deciding how to create a garden that's a genuine visual pleasure, it can be hard to know where to start. There are so many ways in which you can get the garden looking the way you've always wanted. It will take time, commitment and some money, but it doesn't have to be expensive.
How about creating a rustic garden?
Rustic gardens are visual throwbacks. They evoke a different era, a quieter time. They have the charm of the old-fashioned, a sort of aged sturdiness that values endurance over order, ruggedness over beauty.
Rustic gardens are not for the Type A gardener. They are not for gardeners who obsessively trim and pot and replant and plan. Nothing wrong with those approaches, but they are the precise opposite of a garden designed and built with rustic values in mind.
For starters, a rustic garden eschews straight lines. Your plants are not arranged in neat rows, according to color or even alphabetized.
Nothing is picture perfect in this type of garden.
In fact, if you need a catch phrase to describe this old-fashioned garden, you could call it out of control. You could even say it has a mind of its own. It's not a messed-up or dirty garden. Rather, it has its own ideas about how to go about looking good.
The rustic gardener has a green thumb for sure – but he or she uses it lightly. They have to surrender a bit of control and let the garden move in the direction that it wants to. There is a spiritual quality to this, an almost Zen like calm. Ask what the garden wants – and then listen to the answer.
Still, if this is the gardening path you want to take, there are certainly a few tips you could follow.
First off, remember that a rustic garden celebrates nature. If your garden is a little bumpy, or has a bit of a slope to it, you don't have to rush in and fix it. Simply consider it part of the garden space. Integrate it.
Next, add a garden path. No straight lines here! Instead, let it sort of slip and slide through the bushes and flowers. It's a meandering route – one that almost begs to be walked slowly, with no particular destination in mind. Play with the materials. Don't buy new bricks – salvage old ones. Mix it up – there's nothing wrong with a few flag stones next to old brick next to a bit of gravel.
Rustic gardens seem to just cry out for borders. A bit of rough fencing is good – the older, more weathered, and haphazard the better! Or you can work with herbaceous shrubs and create a natural, low maintenance border out of something like Hydrangea.
While those borders can promote a sense of privacy, even mystery, you might also want to be sure that you've got a gate. See if you can find one lying around at an antique shop or a garage sale. Check out a few auctions if there are any in your area. If not, try to build one out of some old wood that's laying around.
You might even want to consider fashioning an archway out of saplings.
Really, the sky is the limit when it comes to creating a lovely rustic garden. The key is to let your creativity flow without working too hard to contain or restrain it. You want to create a sense of days gone by, a feeling of intimacy, a pleasant aura of disorder that seems to reassure people.
Article Source: http://EzineArticles.com/?expert=Jasper_Bailey