9 Ways To Dress Up Your Patio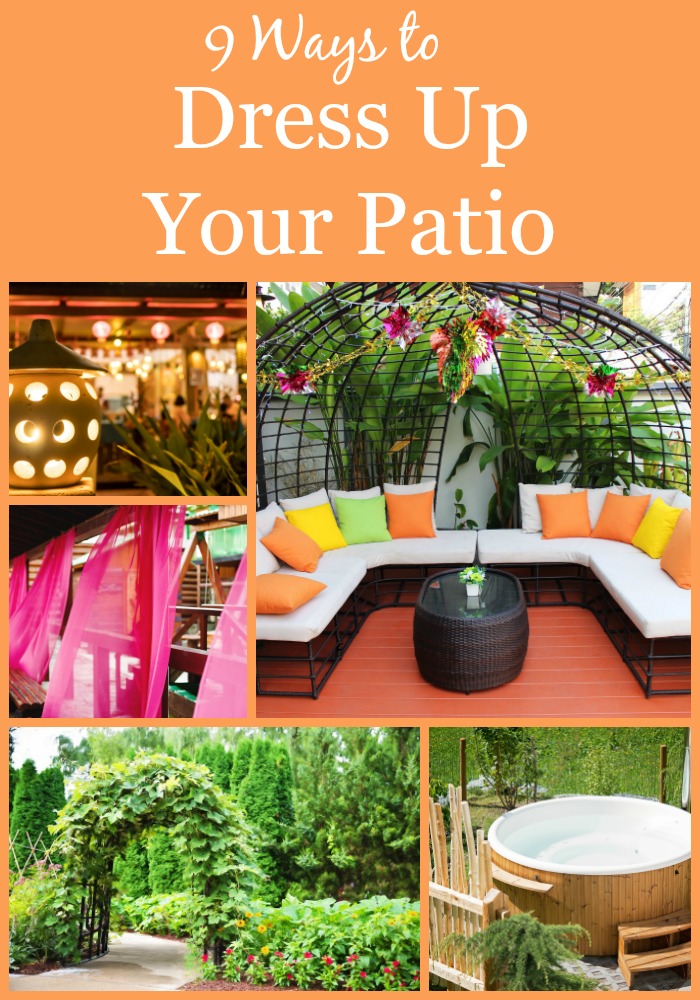 Your patio should be an area of your home where you are able to forget about all the hectic things life can throw at you. Having tasteful patio furniture sets can really change the way you look at your own garden. Here are nine simple ways to dress up your patio to ensure that it's a fun place to relax or entertain.
1. Water and Fire – Water fountains, fire pits, or fireplaces are a great addition. The water from a water fountain produces a very relaxing sound. Fireplaces are calming and inviting; they also are functional, providing warmth and keeping pesky bugs at bay. Fire pits bring people together to make your patio enjoyable year round. Grab some S'mores makings and have at it!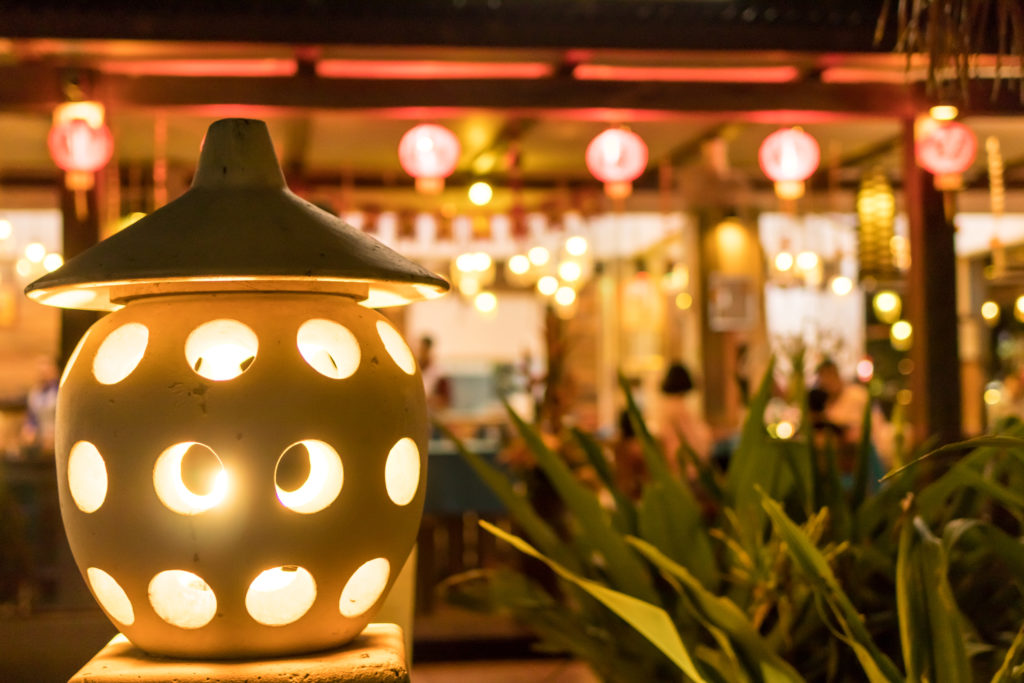 2. Outdoor Lighting – You can enjoy your patio long after the sun has set if you make good use of some outdoor lights. When dining outside, candle lights, wall mount lights, or dimmable electric lamps can help to set a very relaxing mood. If you want to add drama to your landscape, solar-powered accent lights will do the job. Another option for lighting is to combine a mixture of lighting choices to create a magical place after the sun sets. My personal favorite is to hang some white string lights or cafe lights.
3.Hot Tub or Spa – 2 person hot tubs are great things to come home to after a long, stressful day at work. They can be a big investment, but once you get in, stress just melts away. They also provide many health benefits, like increased blood flow and muscle relaxation.  Be mindful that when placing a hot tub or spa in your patio, there is enough room to get in and out safely, and that the foundation of your patio is sturdy enough. Keep in mind that when full, hot tubs can weigh nearly two tons.
4. Outdoor Structures – A gazebo or pergola can add luxury to any space, whether attached to a deck, your pool, or planted in the landscape. A gazebo provides a great place for outdoor dining while also giving you a sense of privacy. Arbors with climbing plants in an entryway are an exceptional way to welcome guests.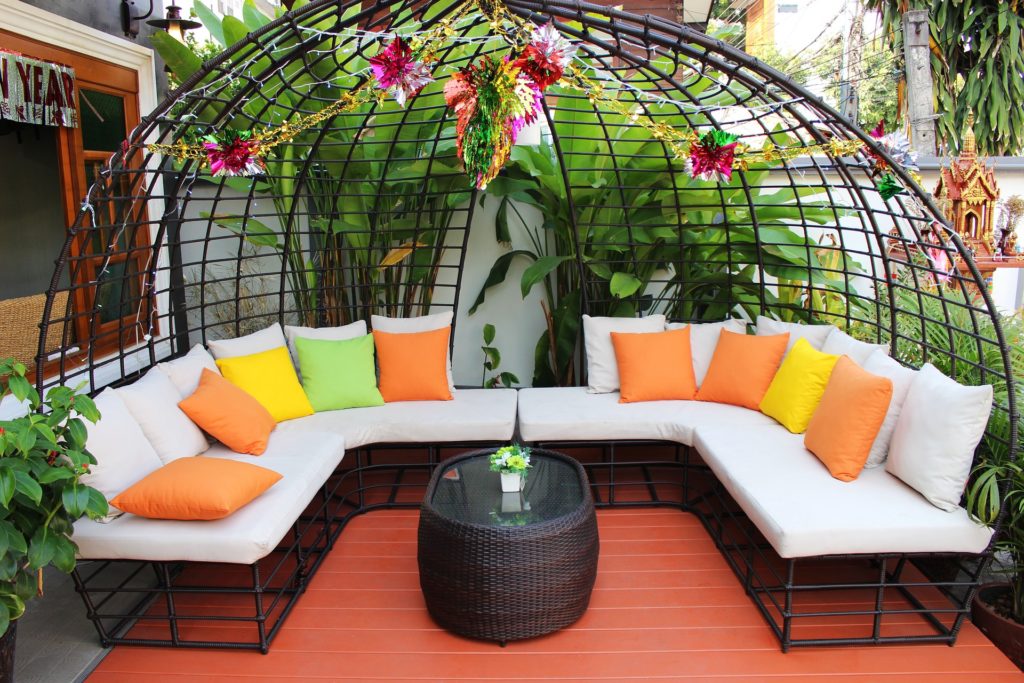 5. Furniture – There are many choices available for seating in your patio. There are wrought iron and traditional wood options. You can now also choose from synthetic, waterproof patio furniture and fabric. These choices offer the same element of comfort and style as anything you would have in your home. Create a cozy patio seating area for relaxing with a good book, or sharing conversation with friends.
6. Shade – You'll enjoy your patio even more if there are some areas where you can get away from the sun. Some of your choices to provide shade to your patio are mature trees, umbrellas, and retractable awnings. Sun shade sails are also a good options, and they are affordable and easy to install.
7. Privacy – If you have a sense of enclosure, your patio can easily feel like an oasis. Fences and garden walls can help to provide you with privacy, but you can also decide to go with lattice, pergolas, and landscaping. Outdoor curtains provide privacy while softening the feel of your outdoor space.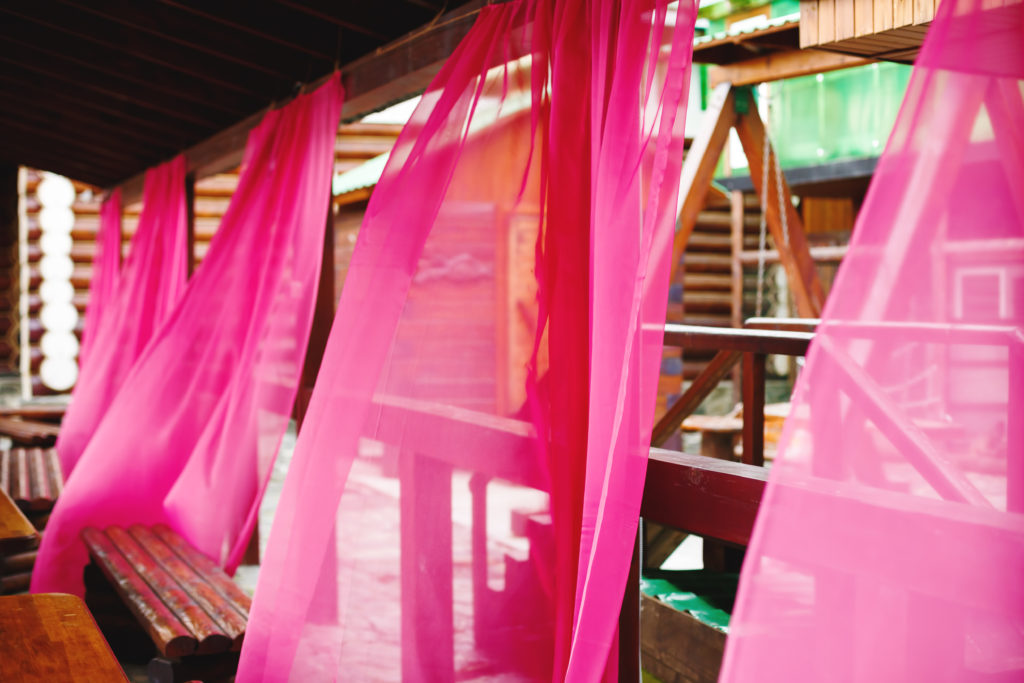 8. Texture and Color – Play with contrasting textures to make things interesting. Combine hardscaping materials like bricks alongside colorful cushions or outdoor rugs to create an interesting and playful space. Use planter beds, container gardens, and waterproof furniture to create a relaxing patio space.
9. Plants – If you have structures on your patio, cover them with vines and plants that will bring the garden right onto your patio. This is a great way to bring your yard's landscape and patio together for a cohesive living space.
It's a vital part of our lives to be able to kick back and have a place to relax. And if there happens to be a glass of wine involved – so be it!
I hope these simple ways to dress up your patio will help you to create an outdoor space for relaxation and to forget about all the worries in life.
*Gardening Junky is an Amazon Affiliate. That means that if you make a purchase, we receive a small commission at no additional expense to you.  Thank you for supporting our small business!
See our full Disclosure Statement here.