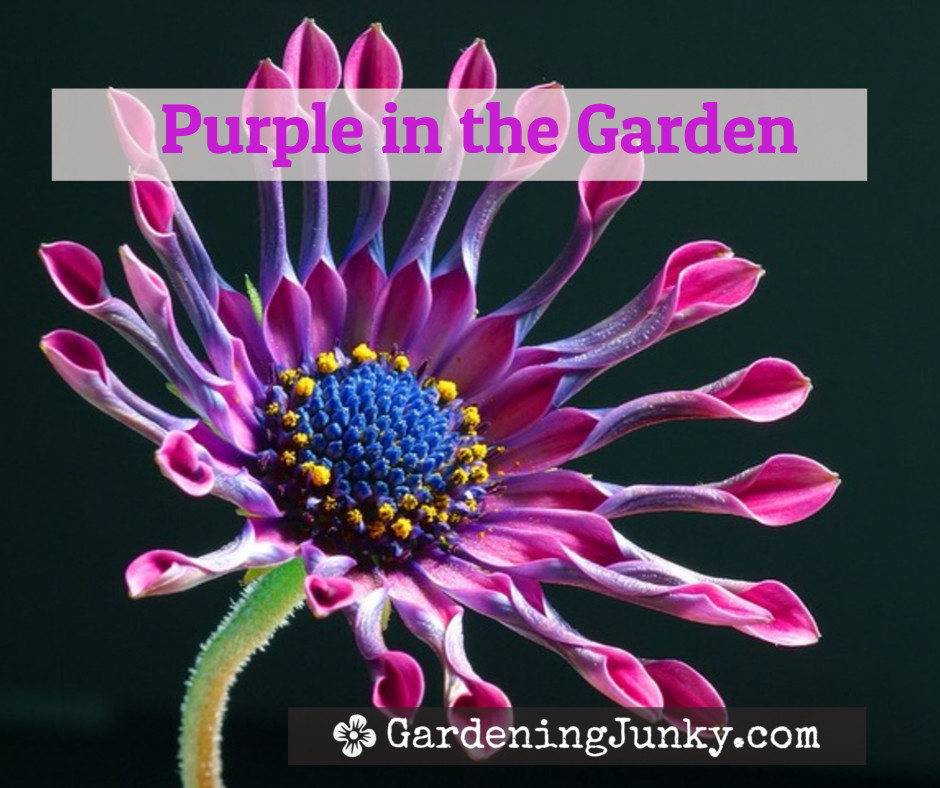 Purple is my favorite color in my gardens!  I start with purple plants – then add other colors to either complement or contrast.
And its not just me – purple plants are extremely popular. In fact, they are so popular that Prince and Jimi Hendrix both have plants named after their blockbuster songs – "Purple Rain" and "Purple Haze"?
Want to learn more about different varieties of purple plants that will work for you in your gardening zone? Check out this article by Fine Gardening – Pick the Perfect Purple.
Want more Garden Ideas?  Sign up for email updates below.