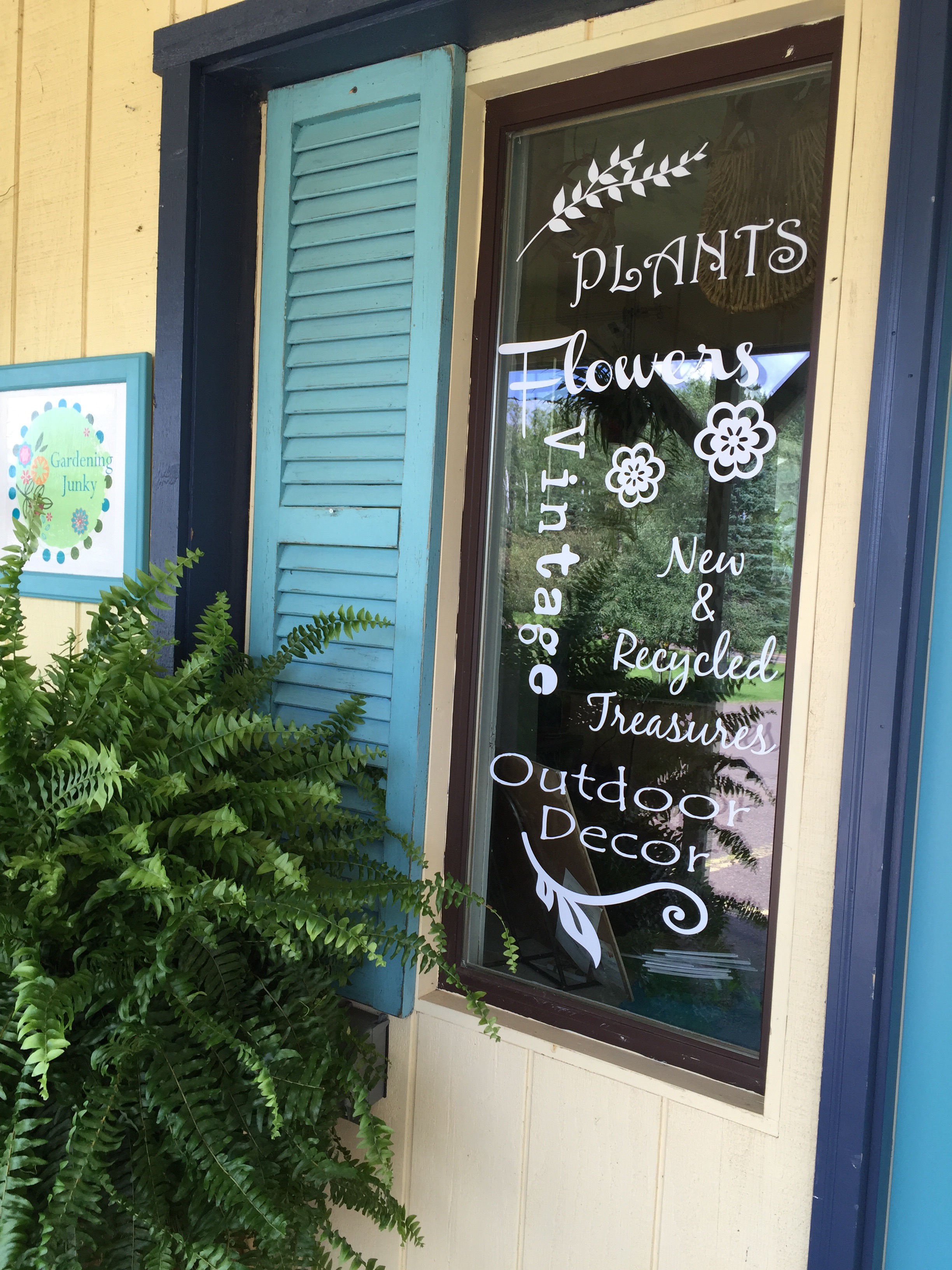 I arrived back from a weekend of touring amazing gardens in Minneapolis with a bunch of fellow plant geeks (more on that later) to find the new vinyl signs I had requested had been installed.
You know how sometimes things are so clear in your head, then you draw them out and share them with another person, and they totally don't get it?
Well I am happy to say that this time everything turned out EXACTLY as I had envisioned!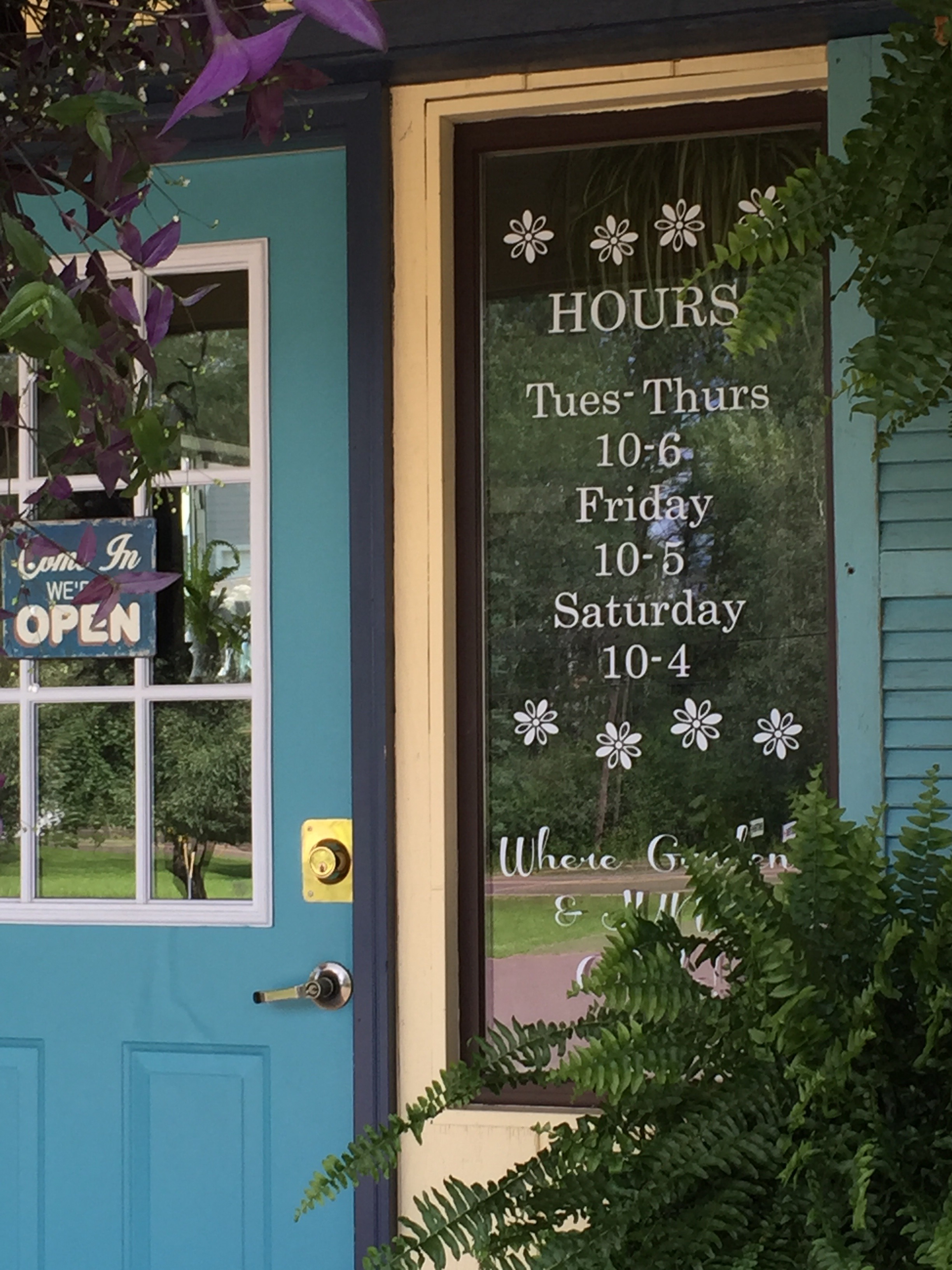 Still getting set up in our new location, but loving it more every day.  Stop by to check out what's new.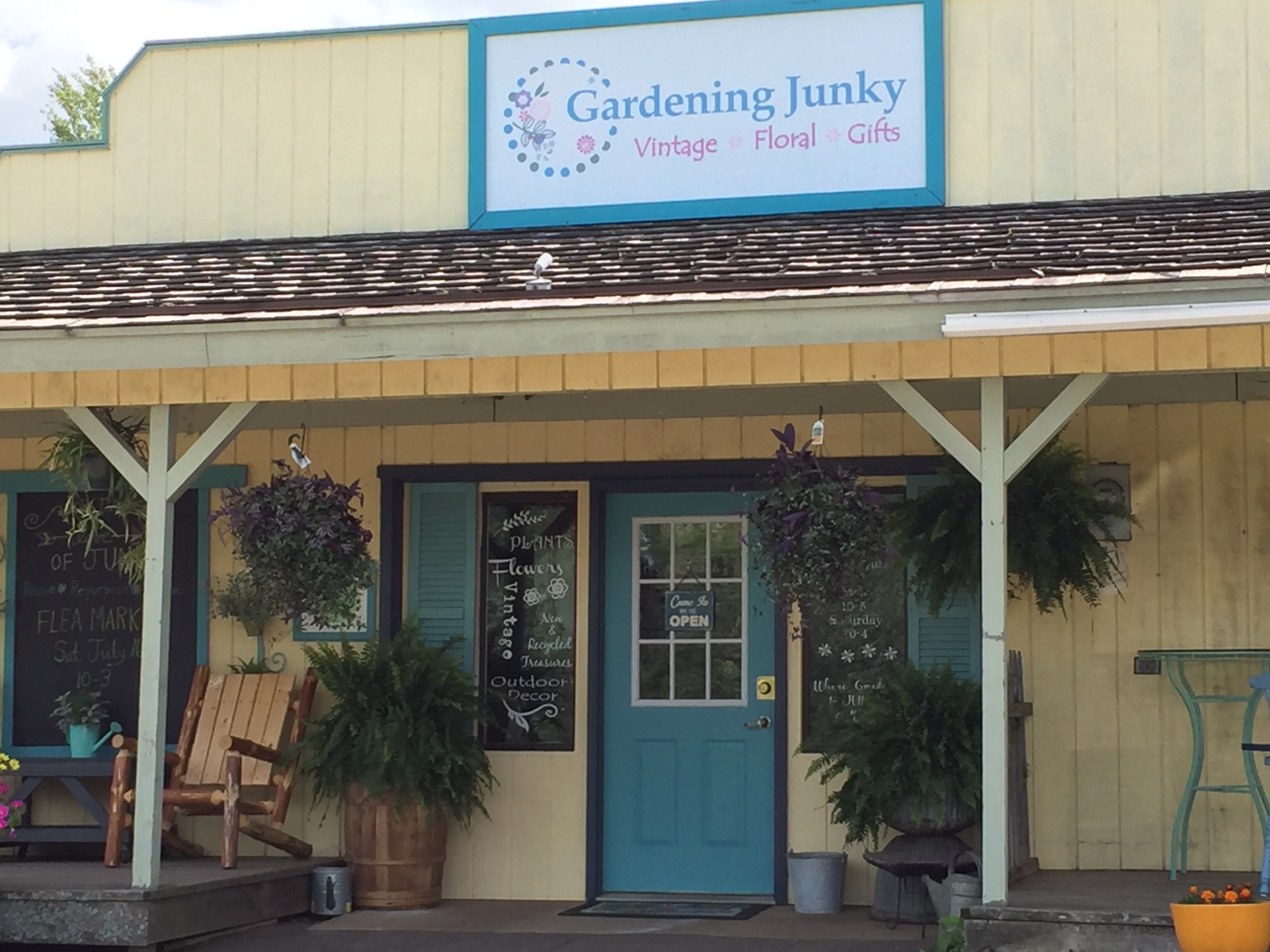 A huge thank you to Bekka Rush of Rush Engraved Designs (my shop neighbor at Wonderfully Made) for doing such a beautiful, professional job!