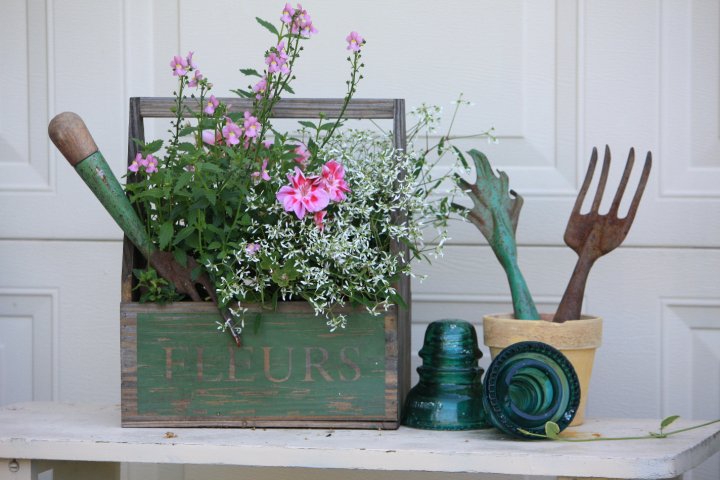 I do! All Rustic Gardens needs some treasures to dress things up a bit. As you can see, I tend to accumulate a bit more than the average Gardening Junky.  I love to peruse garage sales and junk stores in pursuit of the perfect gardening container.  Of course, there isn't just one – there are dozens! From cupolas and weathervanes to plant pots and metal containers, I just love anything that can be put in a garden!
So, what to do when the garden shed needs cleaning? When the shelves are sagging, and there's not room for one more package of plant seeds?  Have a Garden Junk Sale, of course!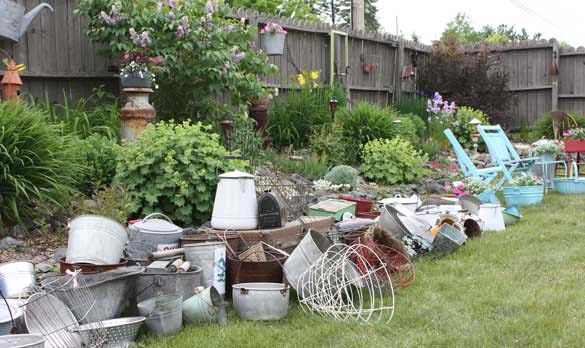 Every couple of years I drag everything out of the garage and stick a "Garden Sale" sign in the lawn.  I live in town on a rather busy corner so people always just drop by.  I had one lady stop by a few years ago who told me her husband came home and said, "You better get going, that flower lady is having her sale today!"
Anyway, my family comes over and we make a day of it – coffee and doughnuts for guests, some great gardening conversation, and usually a few dollars in my pocket to start me off on my next "garden junking" excursion.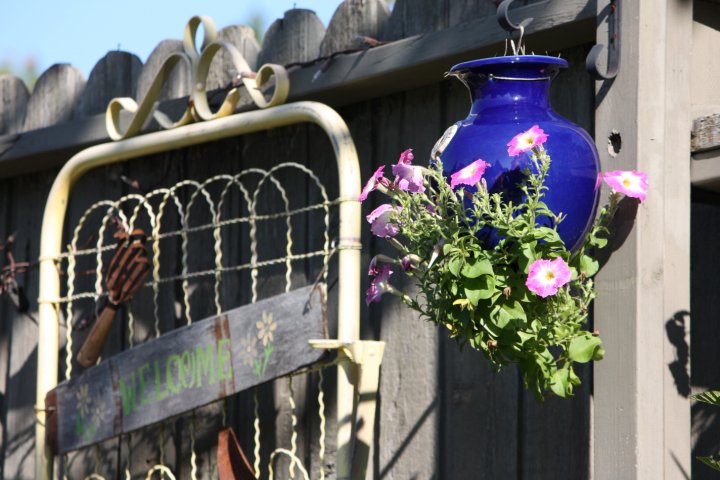 Of course, I always have lots of examples of what people can do with their "treasures" when they take them home. Like this welcome sign made from on old garden gate, some vintage garden tools, and a wine barrel stave.
Find more great ideas on how to re-purpose your garden treasures
in these books from Amazon.com