Gloria Nodgaard, a customer at the Gardening Junky shop, stopped by to show us her garden quilt titled "Quilting the Garden" after picking it up from a recent quilt show in Duluth.  She is so proud of her creation – and with good reason.  It is Beautiful!  I wanted to share a few photos with you.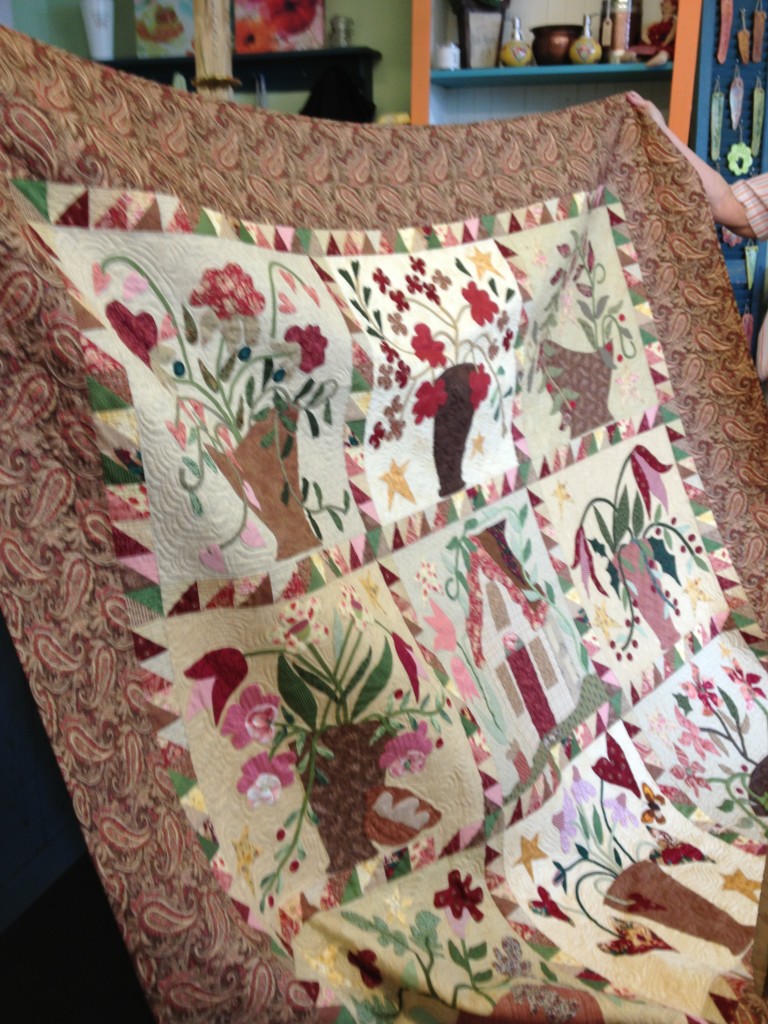 The quilt was all hand-stitched and appliqued by Carol.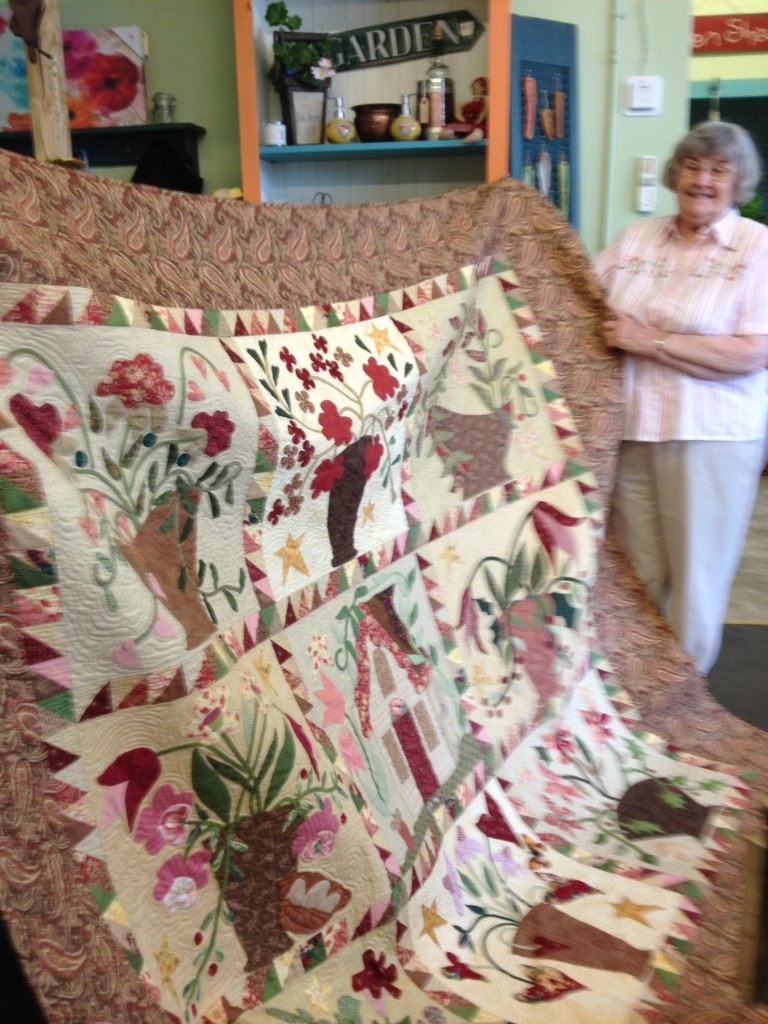 The nine different squares all contain garden scenes.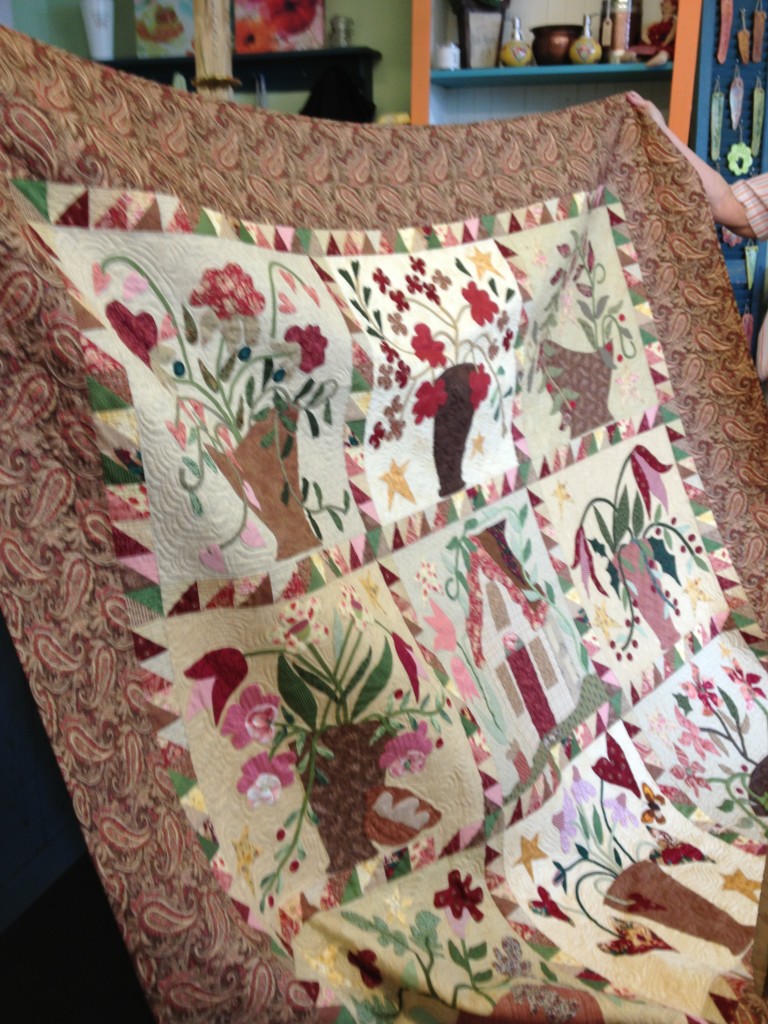 Gloria's choice of colors and patterns really bring this quilt to life!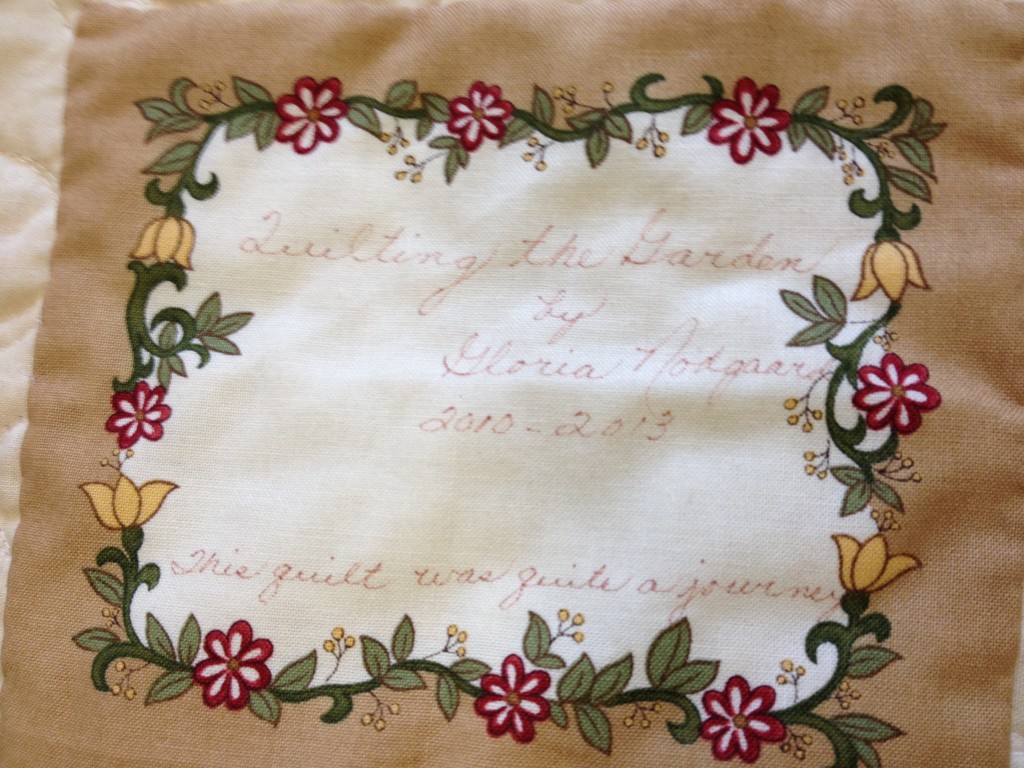 Gloria was given the "Faculty Choice" award for her quilt.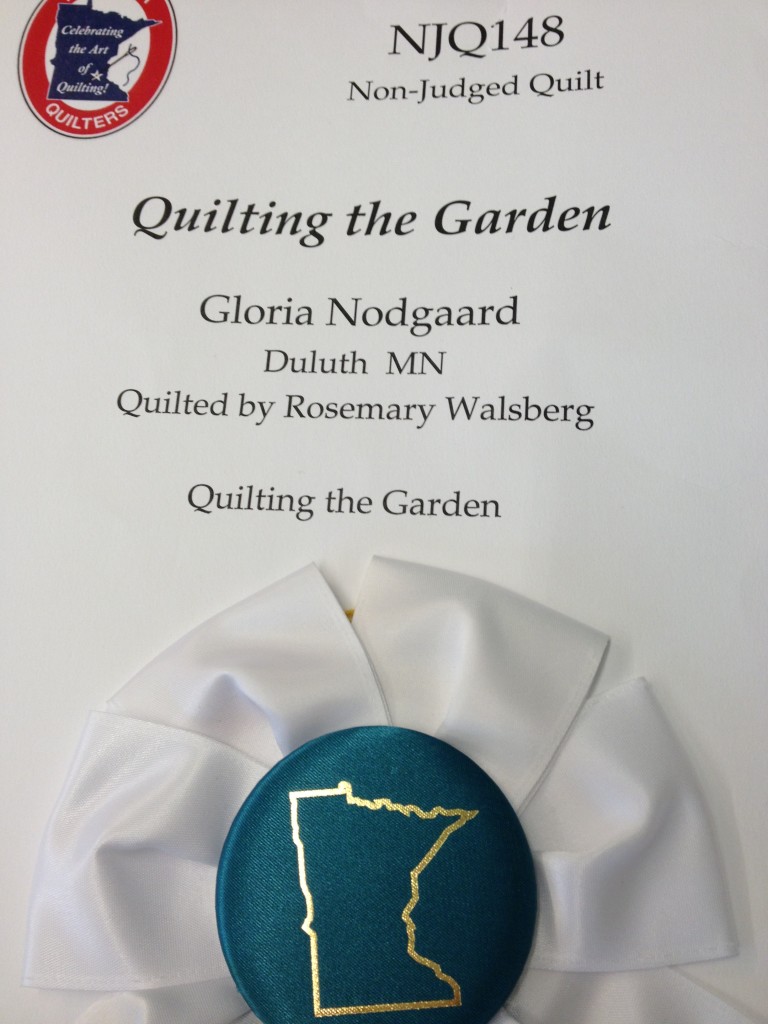 Congratualation Gloria!