Gardening Junky is your local source for colorful and creative Painted Peace Art Poles.
Cancer Survivor Art Pole by Stephanie Burgess.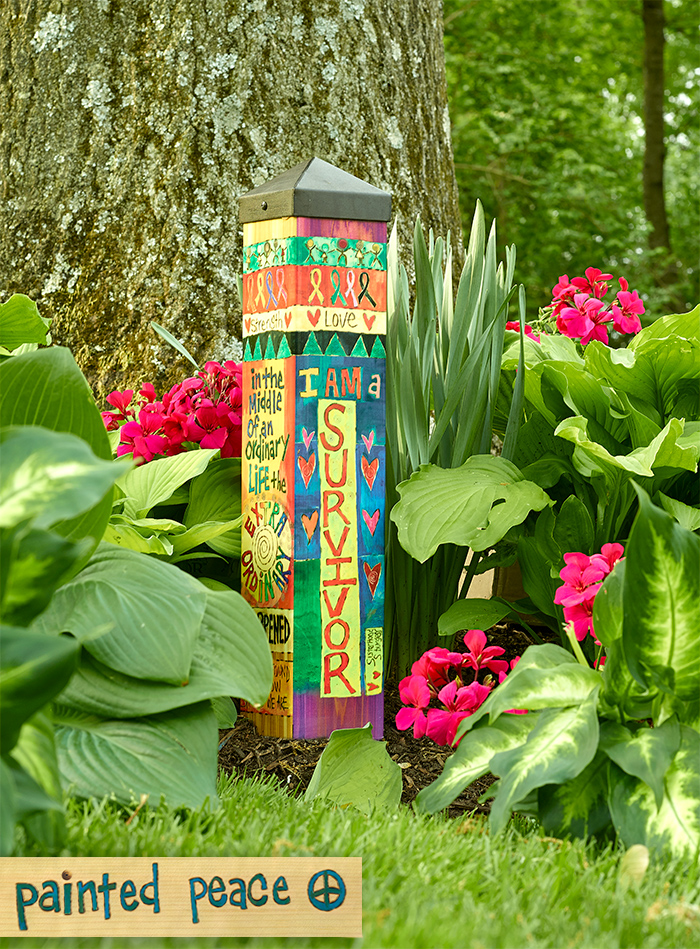 Stephanie was inspired by her own experience as a breast cancer survivor to create this pole as a symbol of hope, strength, and courage for all those who have been affected by cancer.
Read more about Stephanie Burgess here.
Stop by to see all of the Painted Peace Art Poles we have available.  They are colorful, share simple meaningful messages, and are made to withstand outdoor conditions.  Painted Peace Art Poles are a popular gift item at Gardening Junky.
See you at the shop!