Welcome to Gardening Junky. Do you love all things gardening? Then you are in the right place!
Gardens are a place to express our creativity, find a quiet reprieve from our hectic daily lives, and a great place to entertain family and friends. Your backyard garden may be formal and manicured – or more casual and relaxed like mine.
However you prefer your outdoor space, I hope you browse around and find some garden ideas, tips, and inspiration that will help you create your perfect garden retreat!
THE GARDENING JUNKY SHOP

The Gardening Junky shop was born out of a love for gardening and junk picking. We have spent ten years sharing our vision in our boutique garden and gift shop.
We have grown and evolved with you over the years, striving to bring you a fun and carefully curated collection of garden decor and nature inspired gifts.
After 10 years of fun at our retail shop, we have closed our doors to enjoy more time in the garden, and to better serve you online. You will still find us here online, at our Amazon Shop, and at occasional local events and pop-up sales.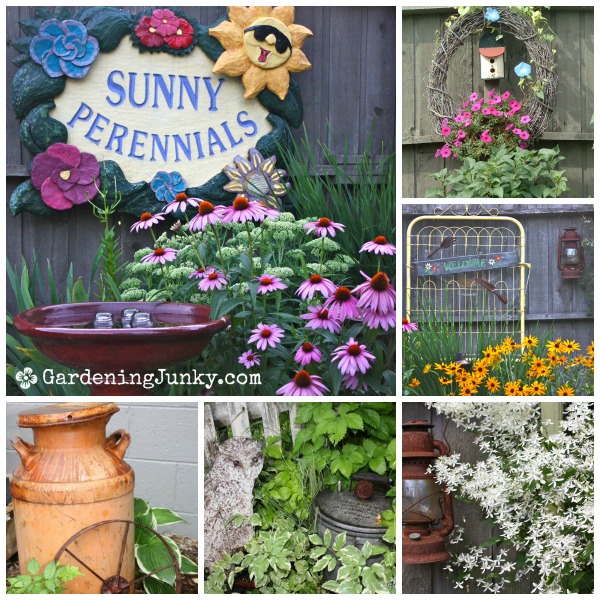 Let's Connect